Indian Motorcycles - Shown below on his 1948 Chief, he has several in various states. The Chief below just had new rings, pistons, etc... (Top end installed) The bike now has an improved more radical cam, performance pistons, better valves, etc.. But hey you can only get so much power out of these engines to begin with. Also in the collection are a 1940 Indian 4 (formerly a police bike and restored from the frame up by pop's), 2 Indian Scouts, and a very rare ~1907 vintage Indian Camel Back.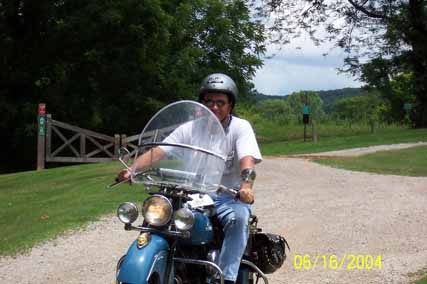 Dad riding his 1948 Inidian Chief
The Whizzer(s) - A whizzer is a moped type of vehicle made in the late 40's. Basically a kid would go out and have a Schwinn bike and then buy this engine and then bam motorcycle. The old man always wanted one when he was a kid so now he has one. Actually two, he bought one already restored (shown in the picture) This one has a modified cam and a K&N air filter, supposedly it is faster than any other Whizzer in the world. He has a second that he is restoring himself.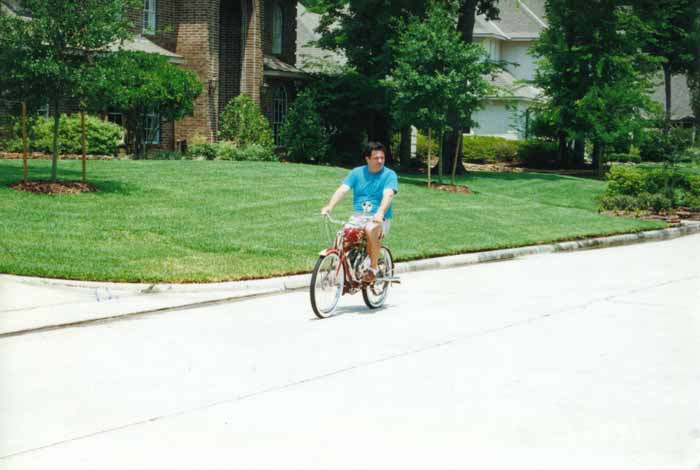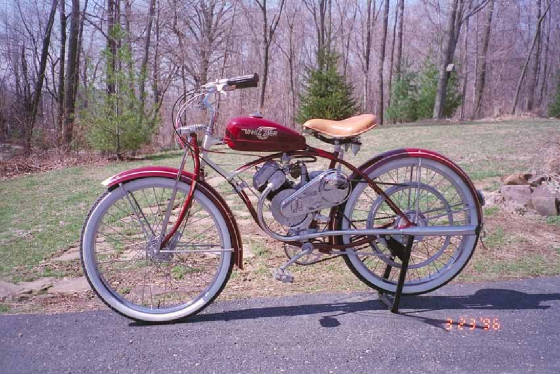 Antique Farm Equipment - Among his other interests are antique engine. The picture shown below is an 8 cycle antique aero hit or miss engine. It is powering an antique ice cream maker. He also has a International, Benz, Grey, and Johnny Boy hit or miss engine. He has since gotten into fabricating his own parts and complete restorations of these.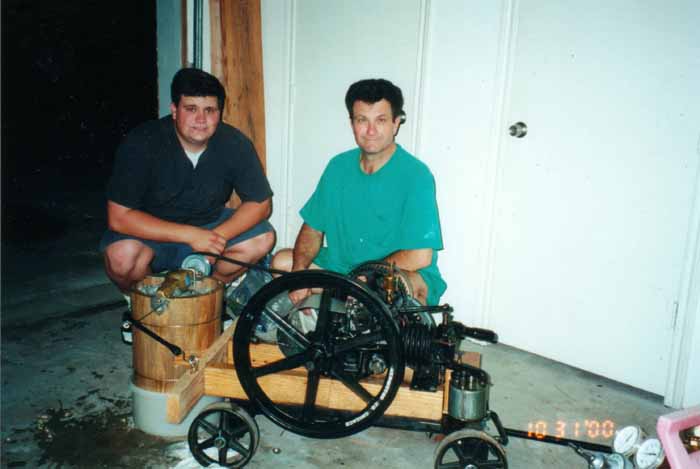 1967 Corvette - Perhaps one his more interesting hobbies is this 1967 Corvette. He has the original matching 327 and all the stuff to go with. He is currently finishing a frame off restoration and putting a 383 stroker motor (dynoed at 430 HP+) in it. This is shown below. Also the frame and all suspension piece have been powder coated, to many options and mods to list!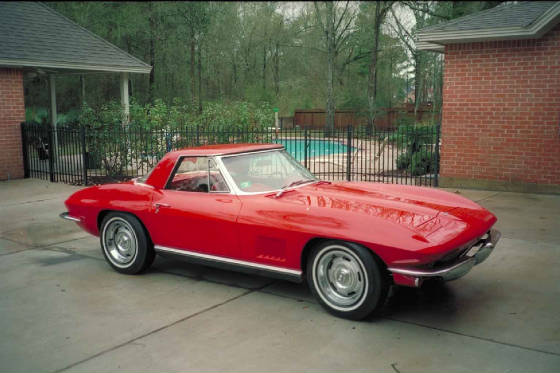 The Vette, before my father defiled it!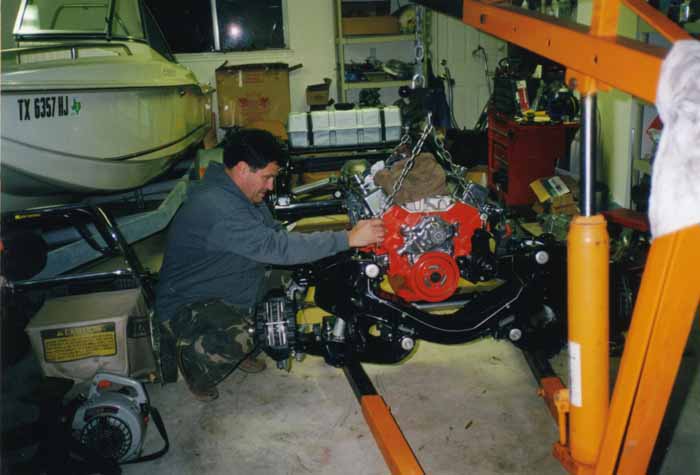 Frame-off Resto, putting the engine in