Jeremy "Chim Chim the feces throwing Ape" Weinstein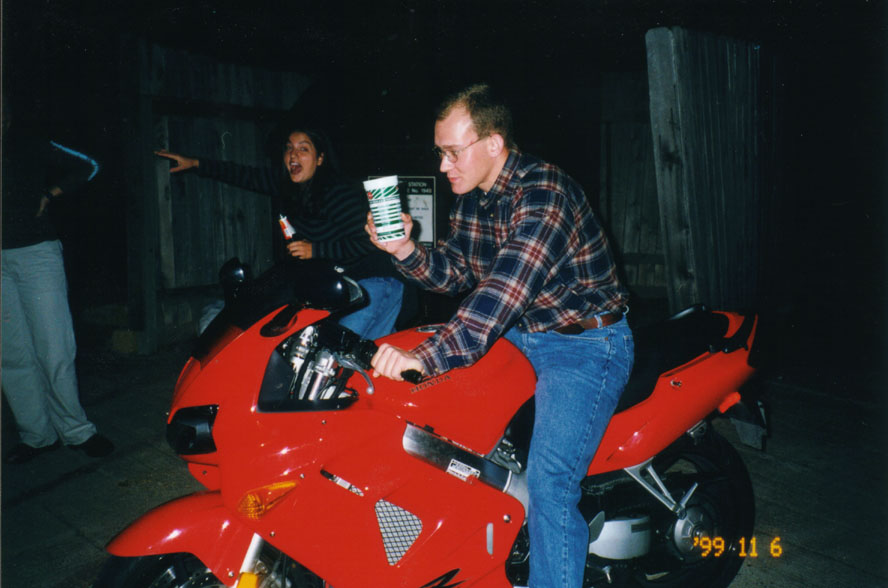 Vehicles:
98 Honda VFR "Viffer" - 40k on this little ricer, he has taken it all the way to New York and back, been arrested on it, and done 150 mph+. Current mods include a bipassed fan switch for "dirt track racin" and a cracked fairing allowing for "speed holes" Future plans involve installing cup holders or draft beer.

1986 Ford F-150 "Sanford Edition" - Equipped with the stock 302, this truck is no speed machine, but boasts an incredible ability to never stop, I seriously think you could ram a tank with this damn truck and it would not die. Slight decrease in value when Weatherford rippes out the compass. Also seen on Sanford and Son Salvage show.
Douglas Trykoski
1988 FZR 1000 - The bike that Hans Solo had before the mulineium falcon. Faster than stink, however I feel it is no match for Eli, because Eli will drop a quart of oil on the opponent.
Douglas "I love vacuuming!!" Krebs
1988 K5 Blazer - This truck has a 6 inch lift, with 36 inch tires. It also has 14bolt axles. In case it ever does get stuck he has a mean ass winch that can be attached to the back or front (if he ever fixes the bumper). It has 700R4 "Raptor" Transmission and a brand new GM Performance Parts 350. Original throttle body feeds the motor. Lots of other mods (on board air, crazy stereo, dual battery, etc), to many to list.
Gerald "Whiskey" Goss
1998 Chevy Truck "Exxon Valdez Edition"
1981 Honda Accord - Although nopt technically Jerry's and actual his youngest sister's now, I still want to mention it. If anyone has a picture please do send, oh yeah it is not yellow, it's fuckin' beige!!!
Russel "The Love Muscle" Johnson
1986 Buick Grand National - This is one of the cleanest GN's left around, I think it has a little over 100k on it. Mods include, larger down pipe, 3" exhaust out the back, Vacuum break conversion, larger fuel injectors, and various other mods. In the future Russell' hopes to bolt on an additional 2 cylinders!
Brian Ritchey
1995 Ford F-150 - Has original 302 coupled to the ole Mazda 5 speed. 35 inch tires and a happy little lift. Couple of other mods. I will say it can rip some ass!!
1967ish Land Cruiser - Well it is more of a Chevy than a Toyota, Equipped with a 350 and a TH Chevy Auto the only thing this truck has that is Toyota is the body.
Ed Crouch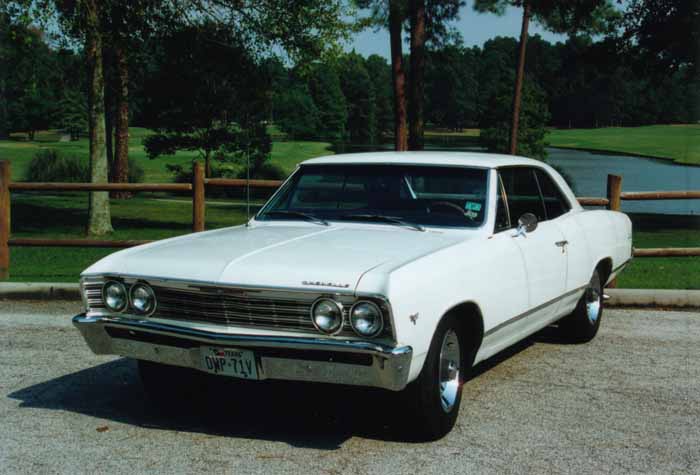 1967 Chevelle - This 2 door coupe has the original matching 283 engine and power glide transmission, believed to have around 200k on it. The engine has a fresh rebuild, bored to 292, with HP cam, Holley 4bbl, etc... I believe it is currently for sale!
Scott "Weatherpenis" Weatherford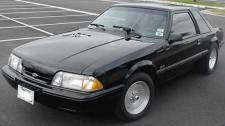 1993 LX 5.0 Mustang - Having been equipped with everything from stock to a blower the mustang now resides with a 351 coupled to a 5spd. Way to many mods to list so check out his web page in the links section.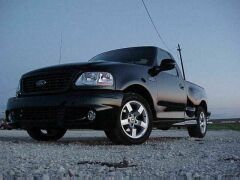 2001 Ford Lightning - A brand new rip your balls off fast lightning. For all thos times when you have to pull your trailer in a quarter mile in under 14 seconds. Pretty sweet.